Romantic Getaway $ 2975.00 in Cuernavaca 2 days 1 night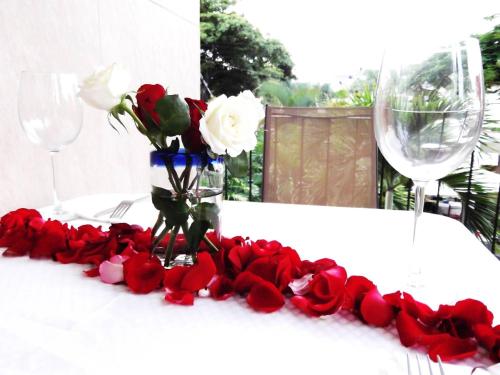 Lodging in Suite for ½ stay or until check out (12 pm) for $ 2975.00
Valid on December 15, 2019
Enjoy a romantic getaway with your partner. Make an original getaway for 1 day with that special person.
We help you create an unforgettable moment !! Within an intimate and unique environment you will enjoy:
Unique moments, special moments.

Your 5 Senses to the skin. Make an original getaway for 1 day with that special person.
A pleasure for the senses, seduces harmony and strengthens communion with your partner.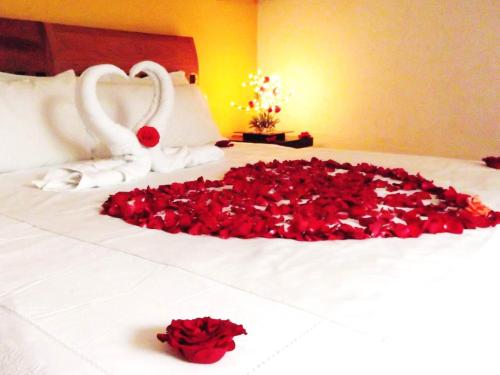 Lodging in Suite for ½ stay or until check out the next day (12 pm)
Welcome drink to choose between: soft drink, coffee, beer, margarita cocktail or pina colada
Breakfast for 2 pax
1 lunch or dinner for 2 pax.
Wine to choose between: red, white, pink or sparkling
Atmosphere in the room with roses, petals, candles.
20% discount in holistic space. Remaining the temazcal from $ 575.00 to $ 460.00 X pax and holistic space therapies from $ 1100.00 to $ 880.00 X pax. It includes taxes.
Romantic Getaway in Cuernavaca 2 days 1 night: No more needed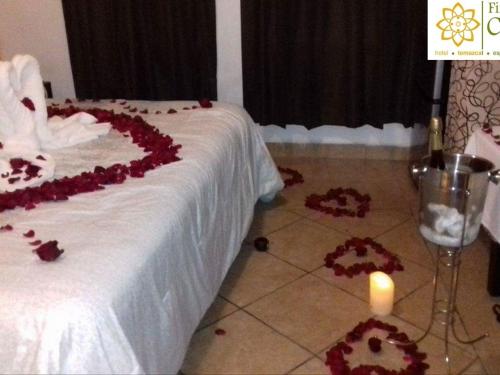 Menus to choose (1 per pax)
White rice with shrimp, fish fillet and salad.
Spaghetti with Italian sauce with Portobello mushrooms, and salad of 3 lettuces and variety of cheeses.
Grilled breast with green salad and vegetables with butter.
Baguettes with serrano ham, cheese with salad.
Tray of cold meats and cheeses with salad.
Arrachera with roasted nopales, charro beans, guacamole and salad.
Wine bottle between; pink, white, sparkling or red.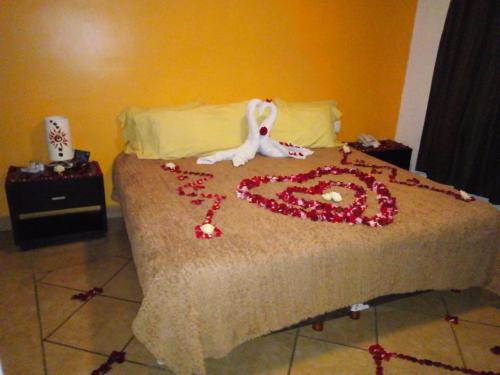 Any of our menus are prepared with olive oil and sea salt, are accompanied with a delicious dish of salad, bread, tortillas, tortilla chips, dressing, chillies or sauce, as the case may be.

Contact us:

Email: gerencia@finca-chipitlan.com Whatsapp: 777 563 2537

GET MORE INFORMATION