Spa Hotel in Cuernavaca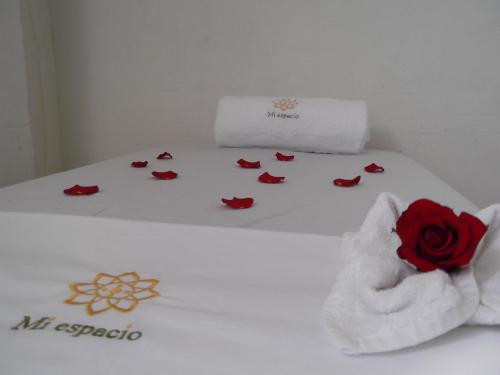 Combining tradition, wellness and health, you can enjoy different therapies, where you will enter an atmosphere of aromas and sensations, through different treatments, making our holistic space a cultural reference. It will be the holistic space of your choice, within the facilities of Finca Chipitlán, Hotel in Cuernavaca ..

Time to get away, energize, get rich, revitalize

At one time, going to a Spa was considered a luxury; Nowadays it is considered as a necessity to counteract the effects of a stressful lifestyle.

In Morelos, the Spring of Mexico, is the Hotel in Cuernavaca Finca Chipitlán Spa, with temazcal and holistic space. Small Hotel in Cuernavaca, with its privileged climate, is the best option to relax, beautify, rejuvenate, rest; based on traditional therapies, both natural ingredients of the region, and therapeutic; making a whole revitalizing experience, stimulating the senses and enriching culturally, since it is a pleasant return to our origins and traditions.

With very accessible prices, it is an excellent alternative for those who need a few moments and / or relaxing days, where you will find really well-being, balance in mind, body and spirit, healing effects; attending your particular needs.

Visit us, we will be happy to assist you in any of the therapies you choose.

The flowers, vegetation and tropical climate of the Hotel Finca Chipitlán in Cuernavaca will welcome you. And on your way to the holistic space, you will cross the path of harmony, where you will find quartz, roses, whites, blues, greens, amethysts, which will give you the feeling of warmth and well-being.

Back in your room, after your therapies, you will enjoy our traditional Mexican food, making your stay as pleasant as possible.

Let's all travel through Mexico.

Recommendations in any of our Therapies:
Any Therapy is previous reservation

Bring swimsuit (preferably 2-piece women or short and top)
Flips flops
Not having consumed solid foods at least 2 or 3 hours before
Bring warm clothes to leave your therapies
Please do not enter the holistic space with mobiles, jewelry accessories. You can leave them in your room, or in Reception.
If you book massage, do not be menstruating. Not having had a surgery recently.
Hygiene: We recommend a shower before taking your therapy, massage or any treatment.
Intimacy: Our people will treat you with respect and professionalism. If you like, we have disposable clothes. His body remains always covered in intimate areas.
Morelos is Tourism Health
Holistic massage and hot stones
Surrounding therapies
Health baths
Relaxation baths