Spa Hotel in Cuernavaca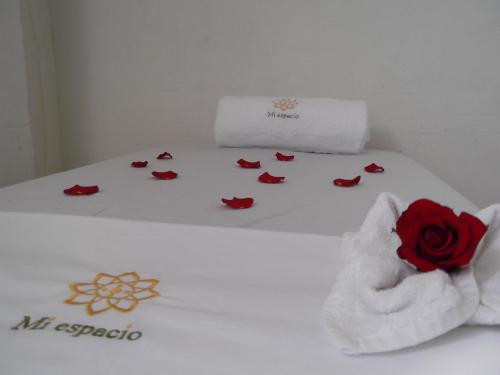 Combining tradition, well-being and health, you can enjoy different therapies, where you will enter an atmosphere of aromas and sensations, through different treatments, making our holistic space a cultural reference. It will be the holistic space of your choice, within the facilities of Finca Chipitlán, Hotel in Cuernavaca ..

Time to escape, energize, enrich, revitalize

At one time going to a Spa, it was considered a luxury; Nowadays it is considered as a necessity to counteract the effects of a stressful lifestyle.

In Morelos, the Spring of Mexico, is the Hotel in Cuernavaca Finca Chipitlán Spa, with temazcal and holistic space. Small Hotel in Cuernavaca, with its privileged climate, is the best option to relax, beautify, rejuvenate, rest; based on traditional therapies, both natural with ingredients from the region, and therapeutic; making a revitalizing experience, stimulating the senses and culturally enriching, since it is a pleasant return to our origins and traditions.

With very affordable prices, it is an excellent alternative for those who need a few moments and / or days of relaxation, where you will really find well-being, balance in mind, body and spirit, healing effects; attending to your particular needs.
Share with the people you most love a program of therapeutic and relaxing activities; Within a family environment, give us the opportunity to provide you with relaxing moments that will strengthen your ties.
Visit us, we will be happy to assist you in any of the Therapies you choose ..
The flowers, vegetation and tropical climate of Hotel Finca Chipitlán in Cuernavaca, will welcome you. And on your way to the holistic space, you will cross the path of harmony, where you will find quartz, pink, white, blue, green, amethyst, which will give you the feeling of warmth and well-being.

Back in your room, after your Therapies, you will enjoy our traditional Mexican food, making your stay as pleasant as possible.

Let's all travel through Mexico.

Recommendations in any of our therapies:
Any therapy is prior reservation

Bring a swimsuit (preferably 2 pieces or shorts and top)
Flips flops
Not having consumed solid foods at least 2 or 3 hours before
Bring warm clothes to get out of your therapies
Please do not enter the holistic space with mobiles, jewelry accessories. You can leave them in your room, or at the Reception.
If you book massage, don't be menstruating. Not having had surgery recently.
Hygiene: We recommend a shower before taking your therapy, massage or any treatment.
Privacy: Our people will treat you with respect and professionalism. If you like, we have disposable clothes. Your body always remains covered in intimate areas.
Morelos is Health Tourism
Holistic massage and hot stones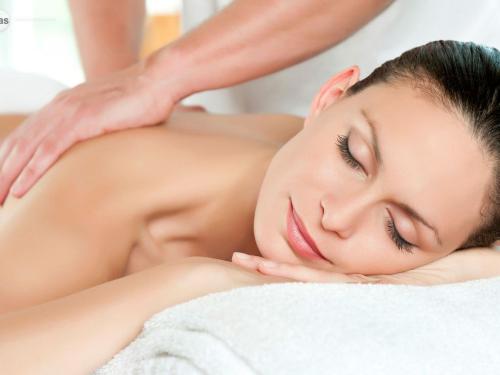 Massage is already an ancient technique. But unfortunately, not everyone makes regular use of its countless benefits.
The holistic massage is relaxing, decontracting, helps to remove tension from back, shoulders, hip, knees, in the neck area.
Why do we have to give so much importance to back pain?
It is common and we see it until "normal" to feel stiffness on our backs, attributed to continuous and long working hours, feeling different emotions, and tensions; generated by strong emotions. Tension begins to develop in the cervical areas of the neck. It is true that all muscles are susceptible to overload, the neck muscles and those that accompany the cervical the most vulnerable.
The holistic decontracting massage stimulates neck and back. The muscles relax. It is a releasing factor of endorphins, those natural antidepressants that influence the well-being of human beings and help us fight pain. In addition, the frequent repetition of this type of treatments can help us improve the functioning of our circulatory, digestive, nervous, locomotor system as well as alleviate different disorders.
Benefits of a holistic decontracting massage in neck and cervical back
Fight insomnia
It is common for people who suffer from back pain, have trouble sleeping. In the area of the back there are endless nerve endings, this, coupled with that in that area is constantly exposed to physical exertion, poor postures, being in front of the computer for a long time, or standing. Drive continuously for long hours. It happens that over time, we look for the most comfortable position, but not the right one; generating a series of discomforts in shoulders, back, hip, knee pain, causing an accumulation of ailments that can become unbearable.
In these day-to-day routines, exhaustion is even present, in addition to the stress generated by daily activities, as a result, several parts of the body begin to show pain, it is common for that condition to be located in the back since people They remain sitting or standing for a long time doing their jobs. These are some of the reasons of weight where it is advisable to perform holistic massage, emphasizing the back, so that the person feels more comforted and can carry out their activities in a better mood and with lower stress levels.
The massage reduces the discomfort mentioned above, making the person fall asleep and this is recoverable.
Benefits of holistic massage
Improves mood
Reduce anxiety. The relaxing and psychological effect is no less important than the physiological results of this type of treatments; The advantages in the nervous system are very important. The feeling of relaxation and well-being that it provides is always gratifying, raising self-esteem: its benefits go much further. It has an analgesic effect of painful sensations by anesthetizing sensitive nerve endings. Take away the feeling of tiredness and increase resistance to work. The mood recovers. It is also a good method to mitigate stress, insomnia or other mental pathologies.
Reforms and returns muscle tone. The skin becomes more elastic, as a result of the removal of fatty substances by rubbing the hands. On the other hand, the absorption of substances is facilitated and there is a greater exchange of oxygen and nutrients, which facilitates cell regeneration.
Soothes or reduces muscle aches
Improves sleep rest with restful and deep sleep
Strengthen the defenses
It promotes circulation and lymphatic drainage, causing an increase in blood and lymphatic circulation, releasing toxic substances from the tissues.
Relieves constipation
The feeling of rest and well-being after receiving the massage will make you feel very good. There are studies that indicate that receiving therapeutic massage sessions significantly reduce symptoms of depression.
The massages themselves are experiences that tend to be comforting, offering the body an integral practice that only brings benefits, relaxing both the mind and the body.
As you will see, they are very timely benefits for all kinds of people, especially when we are at the expense of a lot of situations that often tires us and physically and mentally alters us.
Take some time to rest and enjoy the possibilities that the holistic space of Finca Chipitlán offers you. Get rid of all that weight off, and this is literal. Stress can accumulate in different areas of the neck and shoulders, causing heaviness and intense pain that can affect productivity, humor and our social life. That is why experts recommend massage sessions and relaxing therapies that can help you release stress in the most pleasant way.
Wrapping therapies
Health baths
Relaxation baths