TEMZCAL CEREMONIAL PREHISPÁNICO METZTLI IN THE HOTEL FINCA CHIPITLÁN IN CUERNAVACA MORELOS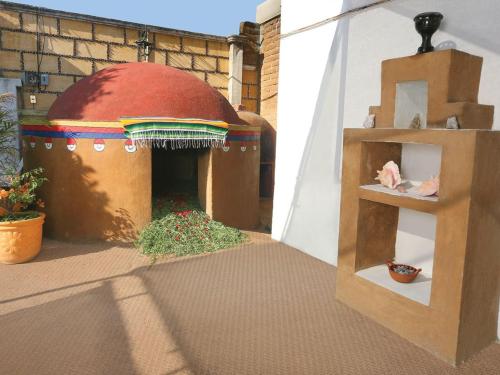 The term Temazcal comes from Nahualtl: Temaz (bathroom) and Calli (house).
Hotel Finca Chipitlán in Cuernavaca, Morelos, where our Metztli pre-Hispanic Temazcal is located. Since its construction, it was careful not to use "dead" elements: sand, gravel, rods, (processed elements). It was built, by a Shaman originally from Oaxaca. Its construction was totally attached to tradition; with adobe, mud, tezontle, "live" elements that breathe. And the stones that are heated are volcanic. and they must be volcanic stones, since the common stones are easily undone because they belong to the stones with calistic content, they break easily, instead the volcanic stone is considered a fire stone that contains many minerals, such as sulfur, silicon, magnesium , basalt that in combination with the medicinal plant potentiates the healing vapor loaded with minerals, which we breathe and come into contact with our skin, in addition to being very resistant to heat.
Returning to the traditions of the people of our Villages, the Metztli Pre-Hispanic Temazcal, offers a therapeutic bath, where the elements are combined:
• Water • Earth • Wind • Fire
Our pre-Hispanic ancestors knew that temazcal was like a "preventive medicine."
That is why the temazcal bath, carried out as a ritual, was a tradition that healed diseases of the body and soul.
Today this ritual has become a habit in people close to our roots to discover the pre-Hispanic benefits of this wisdom.
Temazcal Prehispanic Metztli at Hotel Finca Chipitlán in Cuernavaca, Morelos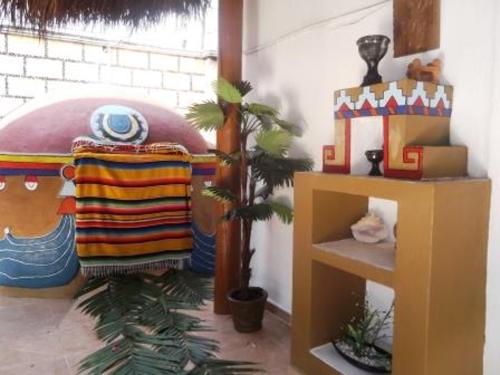 Since with heat (thermotherapy), water (hydrotherapy), use of medicinal plants (phytotherapy), allows us to find a balance in the physical, mental and spiritual body (psychotherapy).
Entering a Temazcal attached to Tradition, symbolizes to have an experience of when we were in the womb (Mother Earth), with volcanic stones, representing the ovaries, which were heated with dry-firewood of natural old age. In our temazcal Metztli we do not get used to putting people who do not know each other. If the person comes alone, he enters alone, or with his partner, friends or family. Of course, they will always be assisted by a Therapist, who will give them a brief explanation of what a temazcal bath means, and will offer them the passage of copal. Rather than performing a ritual, if we can tell you that you will have a therapeutic experience.
The entrance is a small access, we have to lean to enter, (symbolizes having a gesture of humility) within that warm space, (thermotherapy), the infusion of medicinal aromatic herbs is poured into hot volcanic stones, ( aromatherapy), transforming into steam (hydrotherapy) which enters through our pores that will be dilated, turning the skin into a third kidney; giving way to a process of elimination of toxins and elimination of uric acid, cholesterol, among others.
PREHISPANIC TEMAZCAL
In a pre-Hispanic Temazcal attached to tradition, we know that we enter the womb of our mother, the one that feeds us, shelters us and allows us this space for the survival of mineral, plant, animal and human life, which is appreciated and in return of all this we offer to feed it with our sweat, our songs and our prayers, or simply with our reflection, introspection.
It is an ancestral ceremony, one of the oldest that exists to get in touch with the essence of the elements: earth, wind, water, fire and ether, the same ones that enable the life of our sister plants that give us their medicine, their aromas And his presence.
Sitting around the navel (center of the Temazcal) we are twinned as children of the same Earth that shelters us, because we all come from Earth and we return to it. It is a space in which economic positions, titles, knowledge and belongings cease to exist since energy is distributed equally, getting involved with the same intensity.
In the ritual we go to each of the cosmic directions, so that the presence of his guardian is manifested and he gives us his axiom or value, therefore, we ask the East to give us wisdom through Quetzálcoatl, in the Westeros we ask Xipe Totec who gives us the ability to love and humbly receive love. To the North, we beg the Yayauhqui Tezcatlipoca to be given the intelligence to see us in the mirror; To the South we call Huitzilopochtli, to assist us in the development of our will and one to the divine will to form the will. Up in the sky we ask the omnipresent to the creator of everything that exists, to him for whom one lives, give us life and energy to continue on the path; and finally to the center we invoke our beloved and venerable Mother Earth to ask forgiveness for all the damage we do to her and to thank the life and food that comes to our mouth.
The temazcal is a space to propitiate mystical death in each one of us and have the opportunity to decide how we want to be born again, therefore we are given the possibility of thinking about what we want to leave and of our history so that the Fire dissolves it and the Earth swallows it and thus detach ourselves from the old skin, renewing ourselves and directing the energy from the inside up.
In the ritual we are in tune with the cosmic movements since each one of us represents a world that revolves around the fire so that in perfect synchrony we live as part of the whole, that is why the temazcal is a dark and mystical place that leads us to light a light in each of us.
When we share the womb of Our Mother, we also do it with the spirit of our ancestors who at all times share the work with us. They are the ones who have the power to form our face because we have inherited their culture and with dignity we proudly call ourselves Mexicas or children of the navel of the Moon. For this reason, we ask their advice as well as open our way to spirituality and based on the interior work to become true Macehuales (Deserved)
This is why we say that a Temazcal is more than just a steam bath. It is a cosmos in which another reality exists parallel to ours, a very particular space - time, characterized by the mysteries of creation, integrated into the conjunction of Water and Fire. It is a living organism that shelters us for a moment to gestate life itself in our inner being, to sow a seed, which as fertile land we have to keep alive until it comes to bear fruit of which we will share with our brothers on the way .
It is a procedure used by traditional Mexican medicine that helps to discard toxins since at a temperature greater than 40 degrees Celsius the skin becomes a third kidney, releasing toxins, exfoliates and stimulates the renewal of the surface layer of the same and promotes the formation of the acid mantle, so important in the protection of skin infections.
Currently, the benefit offered by Temazcal has been extended to rheumatic, arthritic, liver, nervous system, digestive problems, poor circulation, lung and bronchial problems, as well as glandular disorders such as goiter; because of its healing characteristics, it turns out to be the most effective method to stimulate all our internal organs, clean and remove from our body a large amount of toxins accumulated by medicines, by a wrong diet and by high pollution that currently aggregates our environment and hence to our body.
It works like a blood wash by cleaning the blood of impurities, stimulating the sweat glands, circulatory system and naturally improving cardiovascular deficiencies.
It completely cleanses the sinuses, thanks to the effect of heat and by inhaling therapy that is carried out through the breathing of aromatic vapors of medicinal plants. With this it is possible to alleviate cases of sinusitis, colds, asthma, bronchitis. Eliminates migraines thanks to the circulation stimulating effect.
Thanks to its relaxing effect, it combats insomnia, energizes and improves mental processes. The heat received helps the elimination of fats and through the sweat harmful elements such as uric acid, cholesterol, triglycerides and metastatic calcium (tartar) are removed from the body. As a result it is effective in treatments of obesity and premature aging at the skin level.
In the digestive system it acts by improving intestinal activity. In the muscular system it helps in problems of sprains, bumps, sprains and inflammations. By removing liquids and fats it helps you lose weight.
On a psychological level, it allows to express and manage emotions and problems of emotional containment. It accompanies emotional crises such as depression, anxiety disorders, phobias and duels. It is an excellent procedure for the search for the meaning of life, as well as the conscious expression of the body, mind and spirit.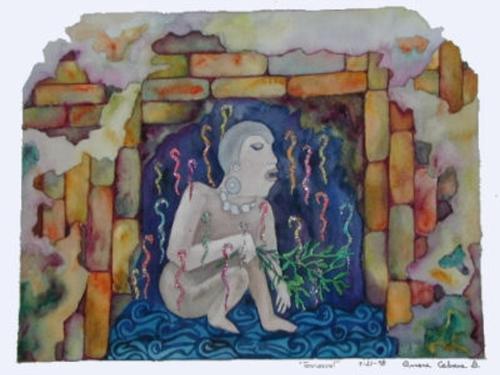 TEMAZCAL PREHISPÁNICO
En un Temazcal prehispánico apegado a tradición, sabemos que ingresamos al vientre de nuestra madre, aquella que nos alimenta, nos cobija y nos permite este espacio para la supervivencia de la vida mineral, vegetal, animal y humana, lo que se le agradece y a cambio de todo ello nos ofrecemos para alimentarla con nuestro sudor, nuestros cantos y nuestras oraciones, o simplemente con nuestra reflexión, introspección.
Es una ceremonia ancestral, de las más antiguas que existen para ponernos en contacto con la esencia de los elementos: tierra, viento, agua, fuego y éter, los mismos que posibilitan la vida de nuestras hermanas plantas que nos regalan su medicina, sus aromas y su presencia.
Sentados alrededor del ombligo (centro del Temazcal) nos hermanamos como hijos de la misma Tierra que nos cobija, porque todos venimos de la Tierra y a ella volvemos. Es un espacio en el que dejan de existir posiciones económicas, títulos, conocimientos y pertenencias ya que la energía se reparte por igual, involucrándonos con la misma intensidad.
En lo ritual nos dirigimos a cada uno de los rumbos cósmicos, para que se manifieste la presencia de su guardián y nos entregue su axioma o valor, por lo tanto, pedimos al Oriente que a través de Quetzálcoatl nos sea dada la sabiduría, en el Poniente solicitamos a Xipe Totec que nos da la capacidad de amar y recibir con humildad el amor. Al Norte rogamos al Yayauhqui Tezcatlipoca que nos sea conferida la inteligencia para vernos en el espejo; al Sur llamamos a Huitzilopochtli, para que nos asista en el desarrollo de nuestra voluntad y la una a la voluntad divina para formar la voluntad. Arriba en el cielo pedimos al omnipresente al creador de todo cuanto existe, a aquel por quién se vive, nos confiera la vida y la energía para seguir en el camino; y finalmente al centro invocamos a nuestra amada y venerable Madre Tierra para pedirle perdón por todo el daño que le hacemos y agradecer la vida y el alimento que llega a nuestra boca.
El temazcal es un espacio para propiciar la muerte mística en cada uno de nosotros y tener la oportunidad de decidir cómo queremos volver a nacer, por lo tanto se nos confiere la posibilidad de pensar qué es lo qué queremos dejar nosotros y de nuestra historia para que lo disuelva el Fuego y se lo trague la Tierra y así desprendernos de la piel vieja, renovándonos y dirigiendo la energía de adentro hacia arriba.
En el ritual nos sintonizamos con los movimientos cósmicos ya que cada uno de nosotros representa un mundo que gira alrededor del fuego para que en perfecta sincronía convivamos como parte del todo, por eso el temazcal es un lugar oscuro y místico que nos lleva a encender una luz en cada uno de nosotros.
Cuando compartimos el vientre de Nuestra Madre lo hacemos también con el espíritu de nuestros ancestros que en todo momento comparten el trabajo con nosotros. Ellos son quienes tienen la potestad de formar nuestro rostro porque hemos heredado su cultura y dignamente portamos con orgullo el llamarnos Mexicas o hijos del ombligo de la Luna. Por lo mismo, a ellos les pedimos su consejo así como que abran nuestro camino hacia la espiritualidad y con base en el trabajo interior alcanzar a ser verdaderos Macehuales (Merecidos)
Es por esto que decimos que un Temazcal es más que un simple baño de vapor. Es un cosmos en el que otra realidad existe paralela a la nuestra, un espacio – tiempo muy particular, caracterizado por los misterios de la creación, integrados en la conjunción del Agua y el Fuego. Es un organismo vivo que nos abriga por un momento para gestar la vida misma en nuestro ser interno, para sembrar una semilla, la cual como tierra fértil tenemos que mantener con vida hasta que llegue a dar frutos de los cuales compartiremos con nuestros hermanos de camino.
Es un procedimiento usado por la medicina tradicional mexicana que ayuda a desechar toxinas ya que a una temperatura mayor a 40 grados centígrados la piel se convierte en un tercer riñón, liberando toxinas, exfolia y estimula la renovación de la capa superficial de la misma y promueve la formación del manto ácido, tan importante en la protección de infecciones cutáneas.
Actualmente se ha extendido el beneficio que ofrece el Temazcal a padecimientos reumáticos, artríticos, hepáticos, del sistema nervioso, problemas digestivos, de mala circulación, problemas pulmonares y bronquiales, así como trastornos glandulares como el bocio; ya que por sus características curativas, resulta ser el método más eficaz para estimular todos nuestros órganos internos, limpiar y sacar de nuestros cuerpo una gran cantidad de toxinas acumuladas por medicamentos, por una equivocada alimentación y por alta contaminación que actualmente agrede a nuestro ambiente y por ende a nuestro cuerpo.
Funciona como un lavado sanguíneo al limpiar la sangre de impurezas, estimulando las glándulas sudoríficas, sistema circulatorio y mejorando de manera natural deficiencias cardiovasculares.
Limpia totalmente los senos nasales paranasales, gracias al efecto del calor y por la inhalo terapia que se lleva a cabo por medio de la respiración de los vapores aromáticos de plantas medicinales. Con esto se logra aliviar casos de sinusitis, catarros, asma, bronquitis. Elimina migrañas gracias al efecto estimulador de la circulación.
Gracias a su efecto relajante, combate el insomnio, dinamiza y mejora los procesos mentales. El calor recibido ayuda a la eliminación de grasas y por medio del sudor se sacan del organismo elementos dañinos como ácido úrico, colesterol, triglicéridos y calcio metastático (sarros). Como consecuencia es eficaz en tratamientos de obesidad y de envejecimiento prematuro a nivel de piel.
En el aparato digestivo actúa mejorando la actividad intestinal. En el sistema muscular ayuda en problemas de esguinces, golpes, torceduras e inflamaciones. Por la eliminación de líquidos ay grasas ayuda a adelgazar.
A nivel psicológico, permite expresar y manejar emociones y problemas de contención emocional. Acompaña crisis emocionales como la depresión, trastornos por ansiedad, fobias y duelos. Es un excelente procedimiento para la búsqueda del sentido de vida, así como la expresión consciente del cuerpo, la mente y el espíritu.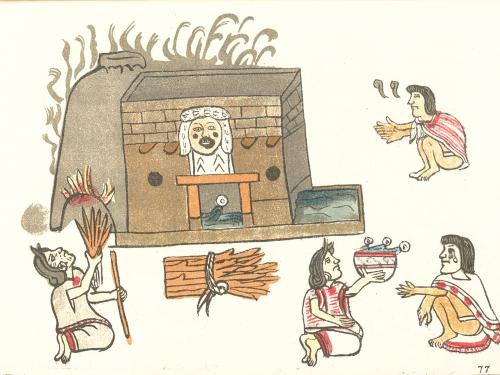 Temazcal para cierre de ciclos. Todo un ritual para renacer.
Nada más relajante y purificador que un temazcal. Más que un ritual, es una manera natural de sanar el cuerpo y regresar el bienestar físico y espiritual.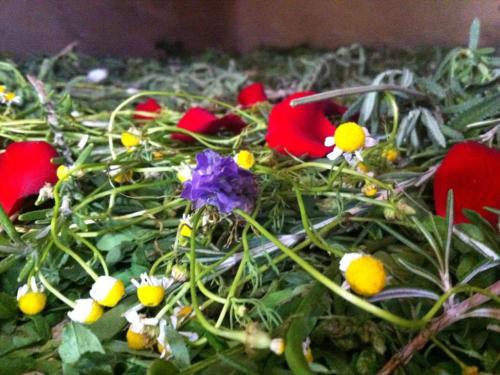 ¿Qué es un cierre de ciclo?
Un ciclo se cierra cuando el proceso ya se completó, quedando si acaso, restos del mismo. El cierre lo tenemos que hacer de manera consciente. En ocasiones, aunque ya no haya algo a qué aferrarse, no nos damos cuenta, pero mentalmente seguimos conectados a ello.
Dejar ir es una forma de reconocer la nueva realidad. Para cerrar ciclos, lo primero es dejar ir, soltar. No se trata de ser diferente, sino volver a ser tú mismo.
Este es uno de tantos motivos para tomar una sesión de temazcal apegado a tradición. Purificarse y así dar comienzo a un nuevo ciclo.
Ahora bien, lo importante de cerrar ciclos es que incide de manera directa en lo que se hará en un futuro. Si el ciclo, sea cual sea, permanece abierto, interfiere con el avance personal. Es como dejar una llave que gotea sin repararla y esperar a que esto no incida en el costo económico y ecológico del agua.
Uno de los objetivos principales de cerrar ciclos es ponernos en paz con el pasado inmediato, para seguir adelante sin que lo vivido nos afecte; que no invada nuestro presente. Que represente un alivio para nuestro cuerpo. Y ese es el caso de un baño de temazcal para cierre de ciclo, que nos invita a cambiar, a depurar y comenzar un nuevo ciclo.
Y es que si no cerramos ciclos, es como dejar abierta esa puerta donde se encuentra nuestra energía. Es necesario recuperarla y tomarla con mayor ahínco, con entereza y decisión para lo nuevo
Cierto que todo final implica un nuevo comienzo. Y éste debe ser en lo que nos enfoquemos, dándole nuestra atención e interés.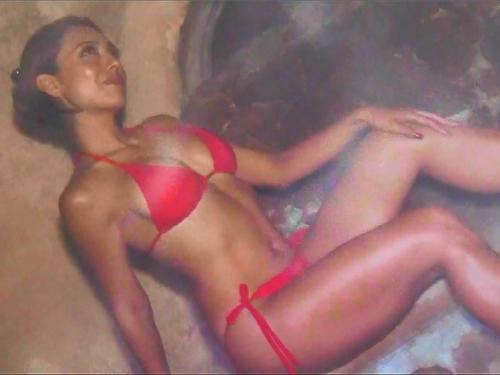 Therapeutic benefits for symptoms such as:
Sinusitis, bronchitis, recurrent flu, asthma. With the combination of temperature, steam and aroma of medicinal herbs, blood flow is activated, causing an uncovering of the airways; thus, lungs and bronchi expand, expelling toxins.


Eliminates dead skin cells


It helps you lose weight


Excellent for rheumatic diseases, arthritis, sprains, sprains and atrophies due to poor postures, giving way to a muscular relaxation.


Fights pathogenic organisms causing infections; since the high body and environment temperature of Temazcal, inhibits microbial reproduction, accelerating body reactions (such as the immune system), facilitating repair.


Stimulates the activity of intestines and kidneys.


For rheumatic, arthritic, circulation problems. Excellent to stimulate all internal organs.


It cleanses the nasal and para-nasal sinuses, thanks to the effect of heat and the inhalation that is carried out by means of the breathing of the aromatic vapors of medicinal plants. helping in cases of sinusitis, colds, asthma, bronchi.


It helps fight stress, insomnia, nerves. During and after the bath, the body relaxes, the organism is stimulated, cleansed, purified, creating a bridge towards its interior, where it will connect with its soul and spirit; giving way to a sensitivity and raising awareness.



For this and many other things, we recommend a Pre-Hispanic Temazcal Bath, attached to tradition, as the most comprehensive and natural therapy. It will be a health experience that you can live in a temazcal in Cuernavaca.



Let's take advantage of this Millennial Wisdom.
Ceremonial Temazcales
We also offer Special Temazcales:
Wedding and Renewal of Vows


Season change


Temazcal Ceremonial with dance and ritual (minimum 12 people)


Emotional. For people who are overwhelmed by sadness, or who cannot overcome a grieving process.


For children (own for all ages)


Temazcal special for people with low platelets


Recommendations:  
Bringing a swimsuit, for women, preferably 2 pieces or with a short and top is fine, this is in order, that the benefit of the temazcal, will penetrate them in the belly.


Bring warm clothes for when the session ends. It is recommended to enter without accessories such as earrings, bracelets, necklaces, as they get hot and can be uncomfortable.


Flips flops


Not having consumed alcoholic beverages 24 hours before


Not being menstruating


Not having consumed food at least 3 hours before. It is not convenient to go on an empty stomach.


No smoking inside the temazcal


Hygiene: We recommend a shower before taking your Temazcal, massage or any treatment.


Privacy:
Our people will treat you with respect and professionalism. If you like, we have disposable clothes. Your body always remains covered in intimate areas.
Cost $ 575.00
Includes: Temazcal Session, Rest Room, sheets, towels, liquids before, during and after the temazcal session, a plate of seasonal fruits, aroma and music therapy.

Ask about our Weekend Packages.
Temazcal's schedule is from 1:00 pm
Previous reservation 777 563 2537 777 314 3441
Let's travel through Mexico